Divers and anglers have always been part of Gl. Ålbo.
In 2020, we, Christina & Martin Pedersen, took over the campsite. A man of the sea and a mermaid are the perfect match to run a campsite specializing in diving and angling. Both have lost their hearts to the Little Belt and its unique natural and cultural historical narratives.
Christina & Martin have previously run a business together and come with a background from the Danish diving industry as well as purchasing and marketing. They love working together and being able to share everyday life with each other. Together they have 2 girls, Mathilde and Sofie.
Gl. Ålbo Camping is a place with tranquility, charm and pure nature, right on the water's edge to the Little Belt, and just at the water's edge the idea arose to build a campsite which today is one of the best diving and fishing resorts in Denmark.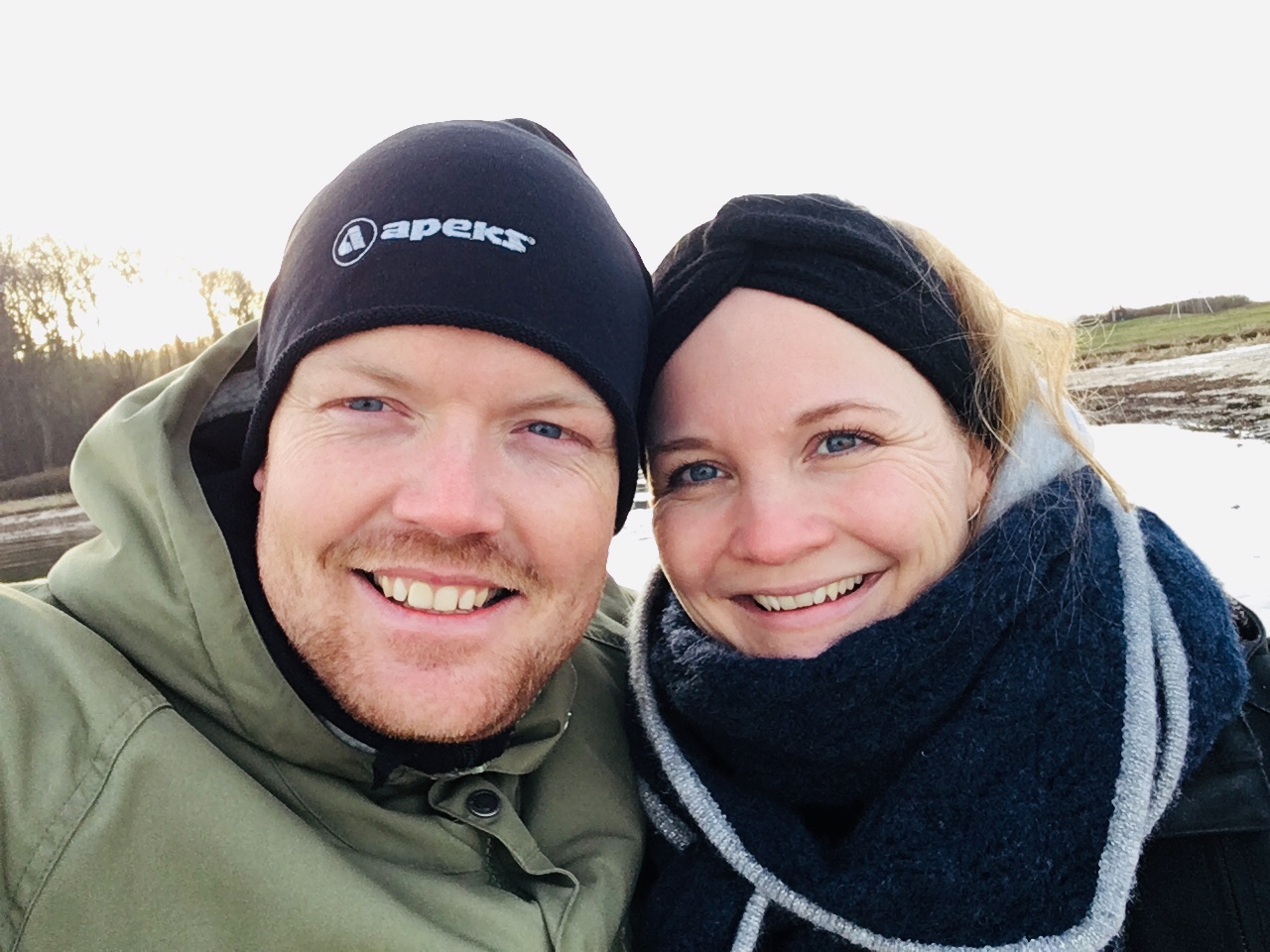 Gl. Ålbo – active holidays
A few years ago, the organisation Visit Denmark implemented a concept called Active Holidays. We have been participating from the very beginning, being part of developing new quality standards, concepts and strategies in order to improve Danish tourism. Through our active participation at various professional exhibitions we have kept ourselves informed about new trends and initiatives, allowing us to continuously improve our selection of leisure activities.
Gl. Ålbo has earned the quality logo called "Små Pladser" (small sites) which was developed with our participation. It is given to campsites with no more than 145 units. Almost all of these campsites are located in fantastic natural settings and because of their size the owners are able to market their campsites on their own. That was the idea of this marketing cooperation initiative.