Divers and anglers have always been part of Gl. Ålbo.
In 1994, we, Klaus and Ketti Hansen, took over the campsite. From the very beginning, we knew that the campsite was too small to be a campsite only and that is why we decided to specialise in diving and fishing.
This is how one of the best diving and fishing resorts in Denmark came about. The old buildings had to make way to new and more modern ones and the infrastructure was established from zero. A big filling station for diving tanks was established and a selection of dinghies was added.
The bathing jetty was constructed, the campsite was connected to the public sewage system and then we constructed 11 new luxury huts. We did all that in consideration of the calm atmosphere at the campsite, keeping anglers, divers, permanent guests and not least the average tourist in mind.
The number of visiting anglers is on the increase as more and more anglers get into sea trout fishing. Here at Gl. Ålbo, a good catch, individual tips and funny fishing stories are always part of the deal.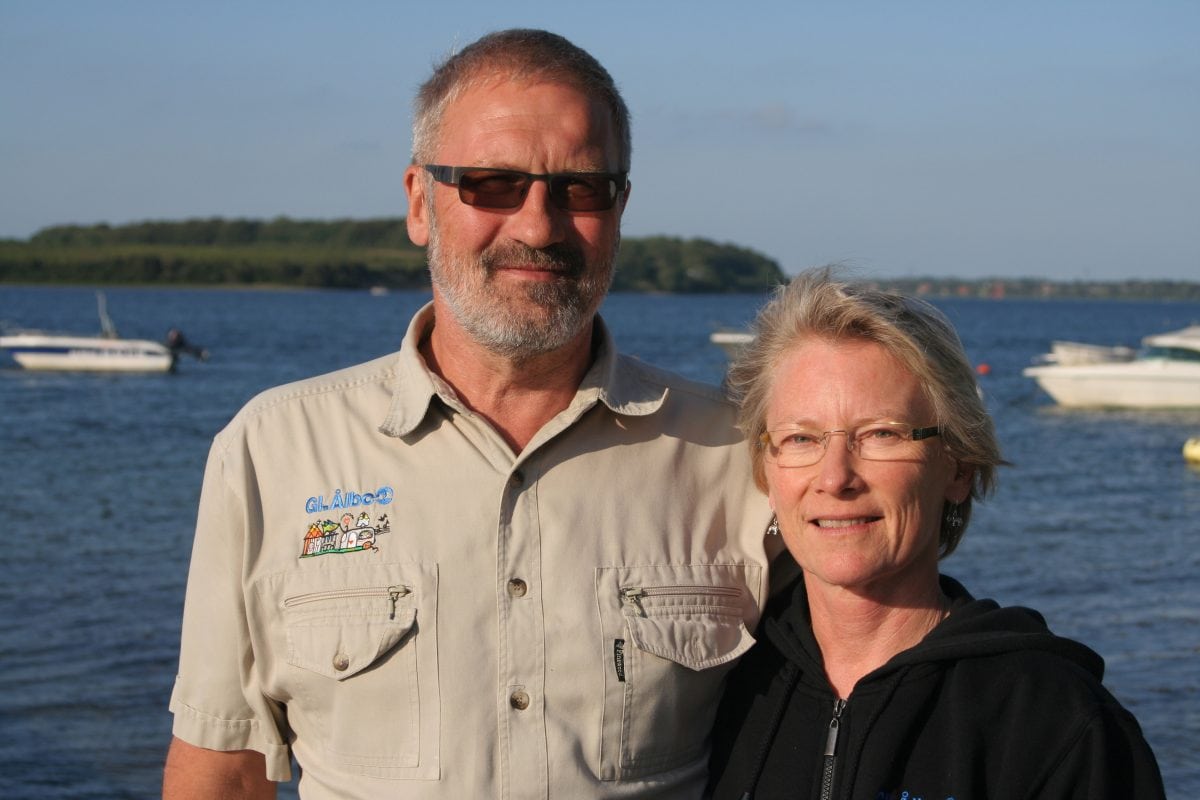 Gl. Ålbo – active holidays
A few years ago, the organisation Visit Denmark implemented a concept called Active Holidays. We have been participating from the very beginning, being part of developing new quality standards, concepts and strategies in order to improve Danish tourism. Through our active participation at various professional exhibitions we have kept ourselves informed about new trends and initiatives, allowing us to continuously improve our selection of leisure activities.
Gl. Ålbo has earned the quality logo called "Små Pladser" (small sites) which was developed with our participation. It is given to campsites with no more than 145 units. Almost all of these campsites are located in fantastic natural settings and because of their size the owners are able to market their campsites on their own. That was the idea of this marketing cooperation initiative.