All useful information gathered in one place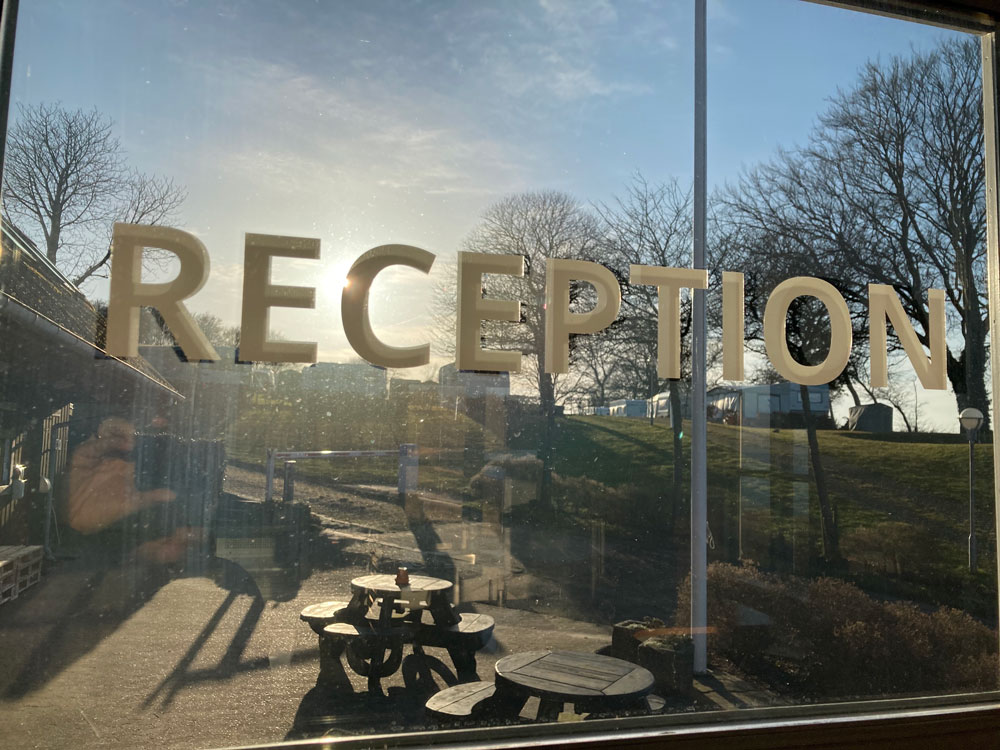 We have gathered all our prices on one page. Click below and find prices for luxury cabins, standard cabins, camping, docking, rental houses, etc.
With us you will find a small exciting and unique kiosk with local/Danish products, delicious fresh breakfast breads and everything you need – many of our products have a special story that supports the Lillebælt /Sea or the local community. Of course, you will also find everyday groceries on the shelves. You can also order a delicious pizza or enjoy a cold draft beer. If you need something for your fishing trip or diving, you will also find the essentials in the kiosk.
The kiosk is open from April the 1st to September the 30th.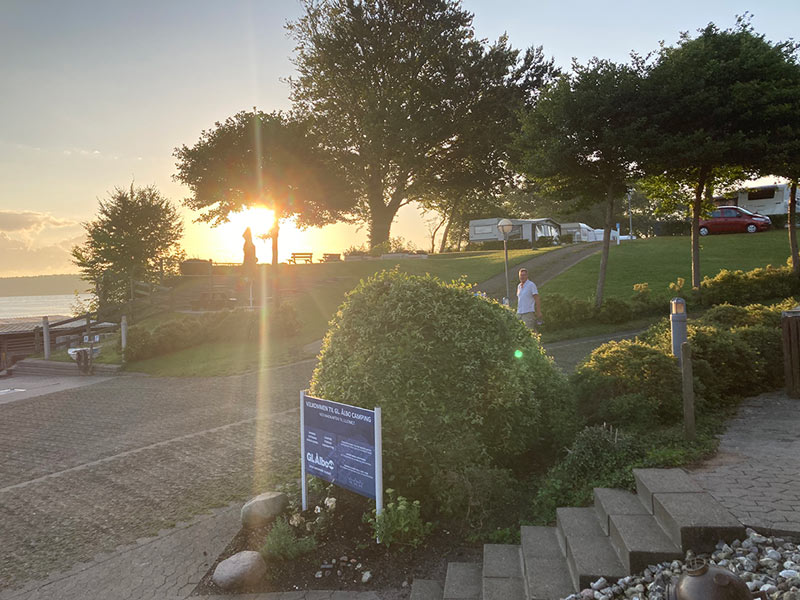 We are a year-round resort with winter openings – however, not all our offers are open all year round.
Holiday and day guests are welcome in the period from March the 1st to October the 31th.
You can rent our luxury cabins from March 1st to October 31th, while our standard cabins can only be rented from May 1st to September 30th.
The holiday home for 8 people and our two cosy and renovated rooms can be rented all year round.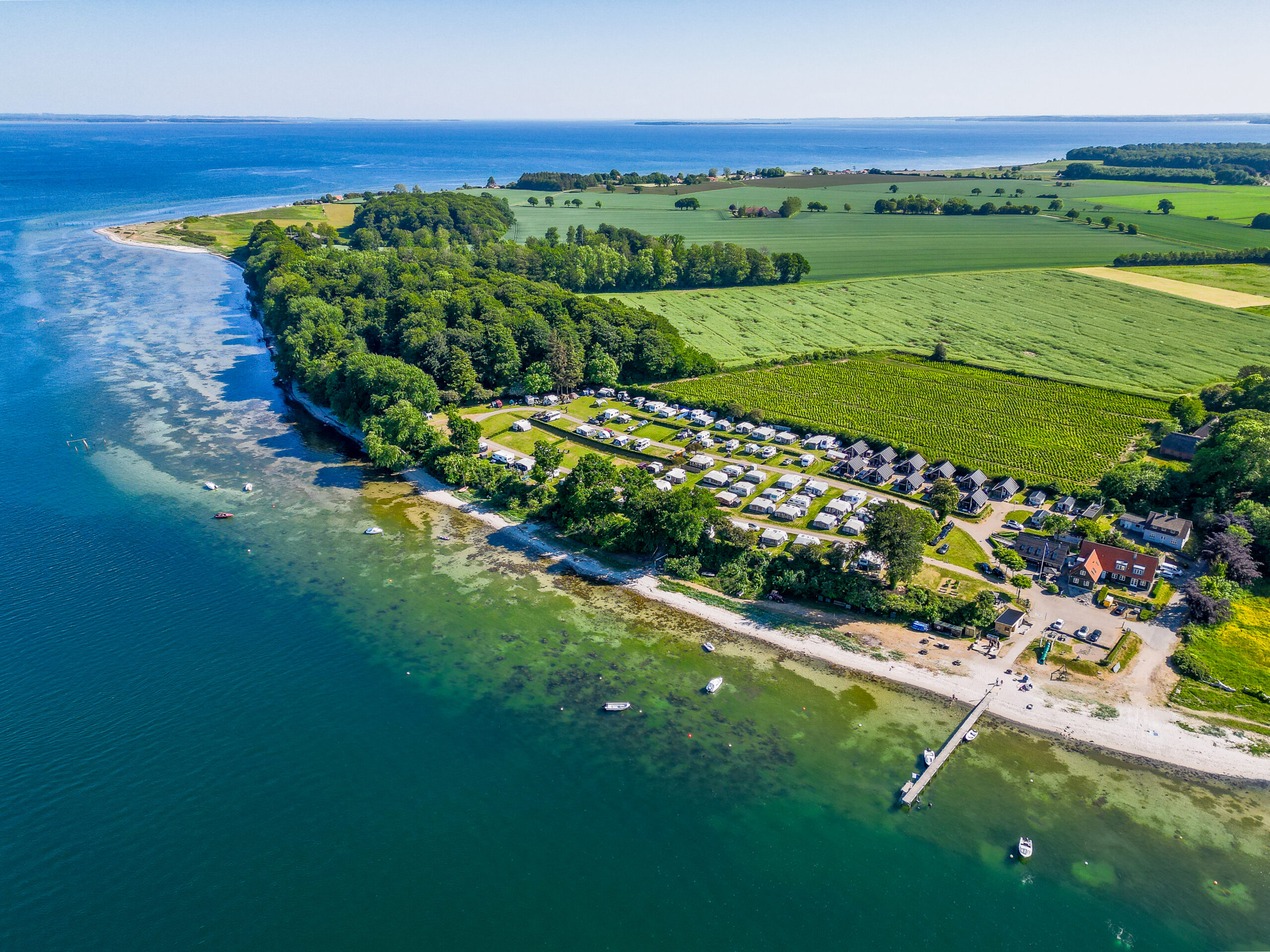 Dogs are very welcome at the campsite. However, they must be kept on a leash – Dogs are only allowed to be walked outside the premises. Please note that for dog(s) in cabins or in the cottage there is an additional cleaning fee per dog – see the price list.
Cancellation / Cancellation insurance
If you cancel your stay more than 60 days before arrival, your costs will be 100% refunded against an administration fee of DKK 500. We recommend that you take out travel cancellation insurance for DKK 299 per booked unit, which will cover you, for example, in the event of sudden illness and you can cancel until 12 noon on the day of arrival. You can get more information about our cancellation policy and cancellation insurance by clicking on the link below.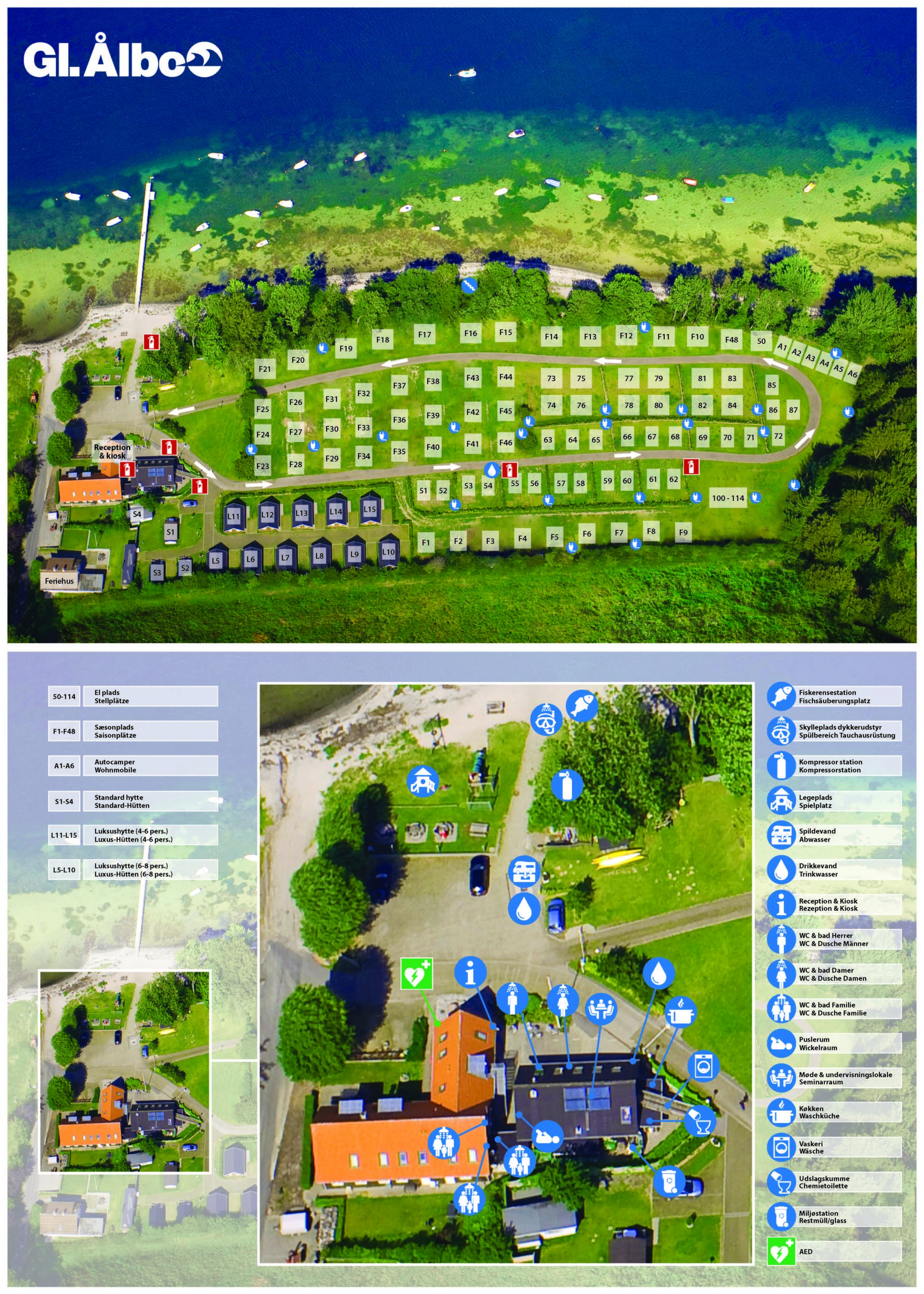 Gl. Ålbo is a unique campsite with 112 units and is therefore listed under small campsites. Most units have sea views over the Lillebælt.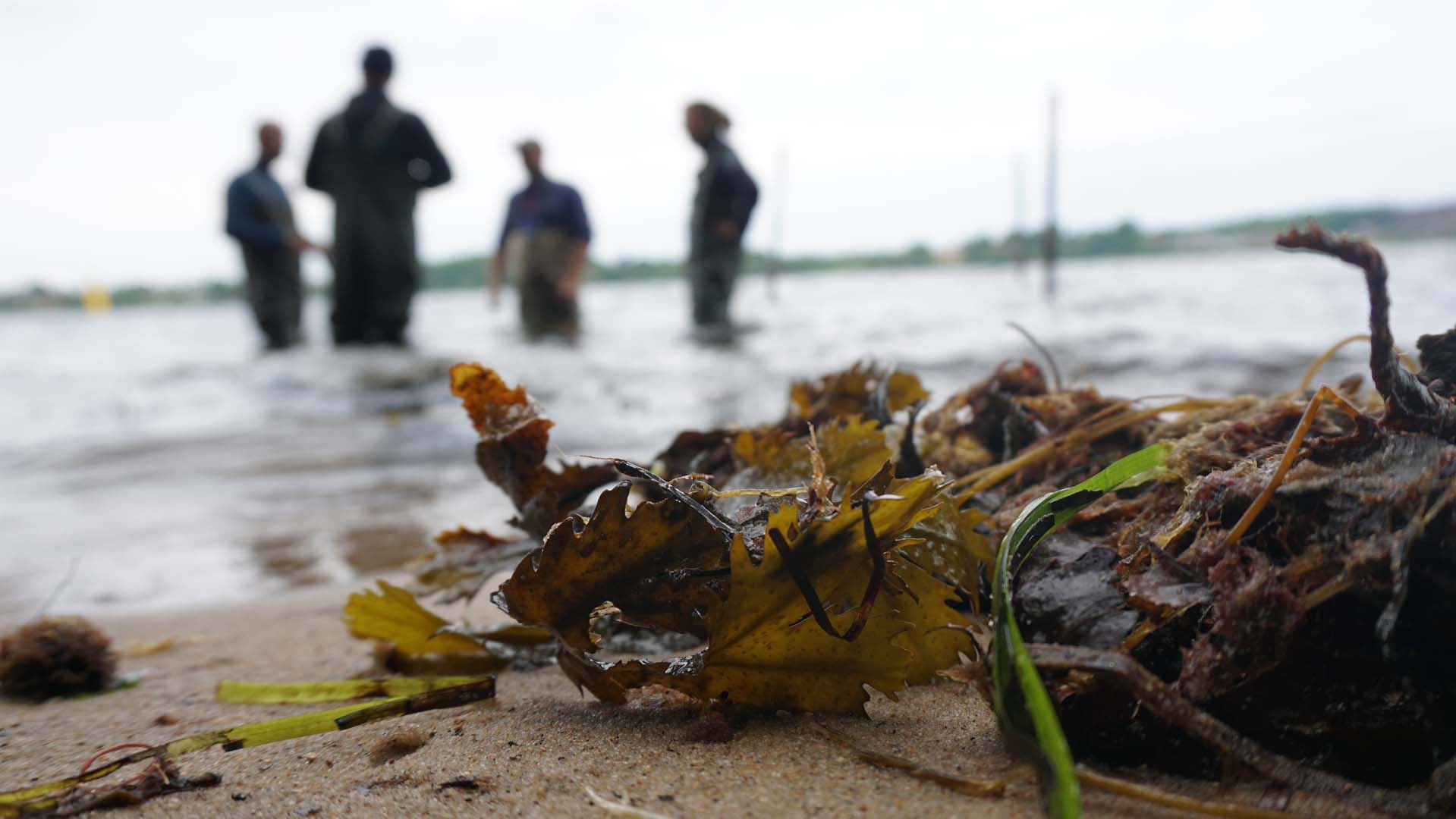 Groups, Schools and Companies
We have the most beautiful environment, exciting contacts and really enjoy being co-organisers of a unique experience. Are you looking for an accommodation or a unique place to hold your meeting with the possibility of team-building? Please contact us for more information. There are diverse possibilities with us!