Take advantage of all the unique possibilities available in Gl. Ålbo
During the years, we have hosted a variety of events in Gl. Ålbo. Some of them were organised by us, others were planned and implemented by our guests.
When we take part in events and exhibitions in Denmark and abroad, obviously, we share this information with you here at the campsite.
Lots of different groups of people come to Gl. Ålbo, including diving and fishing associations, mindfulness groups, yoga groups and others. They all enjoy the perfect setting here at Gl. Ålbo. Apart from our classroom/seminar room, Gl. Ålbo also offers 11 luxury huts, 4 standard huts, 2 rooms, a mobile home and a holiday cottage. Our selection of rental dinghies completes the large range of options.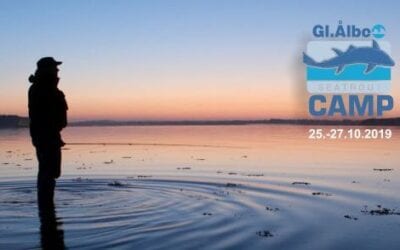 At the end of October it is time again: From 25. to 27.10.19 sea trout fans from near and far meet at the camping site Gl. Ålbo directly at the Lillebælt - only about one hour by car from Flensburg. Building on the success of previous events, the focus this time will...
read more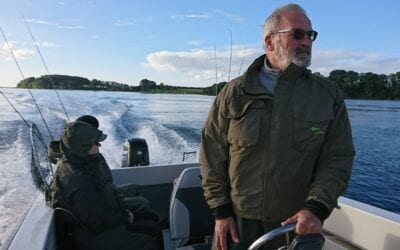 NEW for fly or spin fishermen! Just leave the beaten path: You are looking for the challenge and love the variety? The Little Belt offers both - and we help you find them! Our offer for sea trout anglers: We bring groups from min. 4...
read more