Camping cabins - up to 4 persons
Simply and practically furnished cabins – where you can completely relax.
In these cozy and charming standard cabins, you live minimalisticly – there is everything you need to prepare food, nice beds to sleep in and a small terrace if the weather allows you to be outside.
The cabins are perfect for you who is on holiday alone and enjoy their individuality, and for those of you who travel together, where luxury is not a necessity.
It is absolutely also possible for 3-4 adults to stay in the cabins, where the daytime hours are spent staying in nature, at the water's edge above or under the water diving, and you just want a place to sleep and prepare food.
The price is incl. consumption (electricity and hot water) and you have to shower in the service building.
It is allowed to bring a dog in the standard cabins, see more in the price list about this.
The standard cabins can be rented from 1 May until 30 September.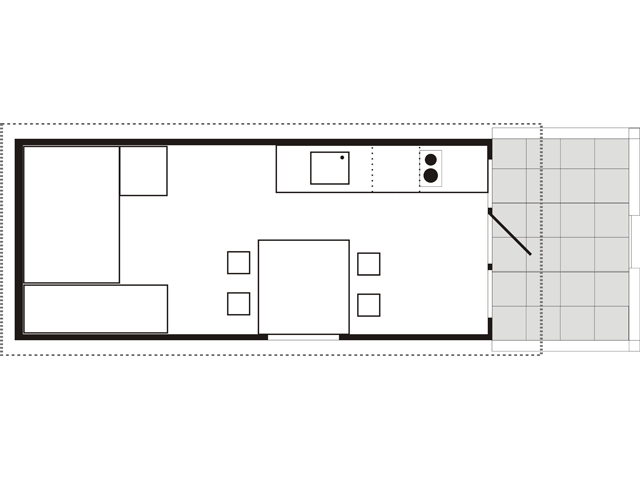 Inventory list and other good information:
– 2 x bunk beds (140x200cm) + 2 x bunk beds (80x200cm)
– 4 duvets and 4 pillows
– Dining table with 4 chairs
– Storage cupboard with hanger space
– Worktop, sink and cupboards
– Service for 4 people
– Pots, pans, etc.
– 2 hobs
– Coffee machine and electric kettle
– Refrigerator without freezer
– There is hot water in the tap
– The cabin is heated by an electric radiator
– It is possible to park 1 car at the cabin
– Toilet and shower must be used in the service building, which is straight
below the cabins