If you are looking for a meeting room by the water with the most beautiful view of the Lillebælt, you have come to the right place. We are at the most beautiful location in Denmark's triangle (Kolding, Vejle, Fredericia). Our restaurant is suitable for team meetings, lessons such as diving, or family reunions for up to 30 people. Whether you are a company, a school, a diving club or a private person, you are always welcome with us.
Would you like us to organize a day for you, please contact us for more information. We rent SUB, boats and diving equipment. You can fish with us, catch shrimp, cook on the beach over the fire or borrow our grill. If you don't want to do the boating yourself, you can be driven and picked up to a desired location where you can walk or dive. There are many possibilities (limited only by the imagination) and we can certainly offer something that suits your needs exactly.
You do not have to be a guest at the campsite to rent the meeting and training room – the room is rented by the day.
Equipment/Facilities in the room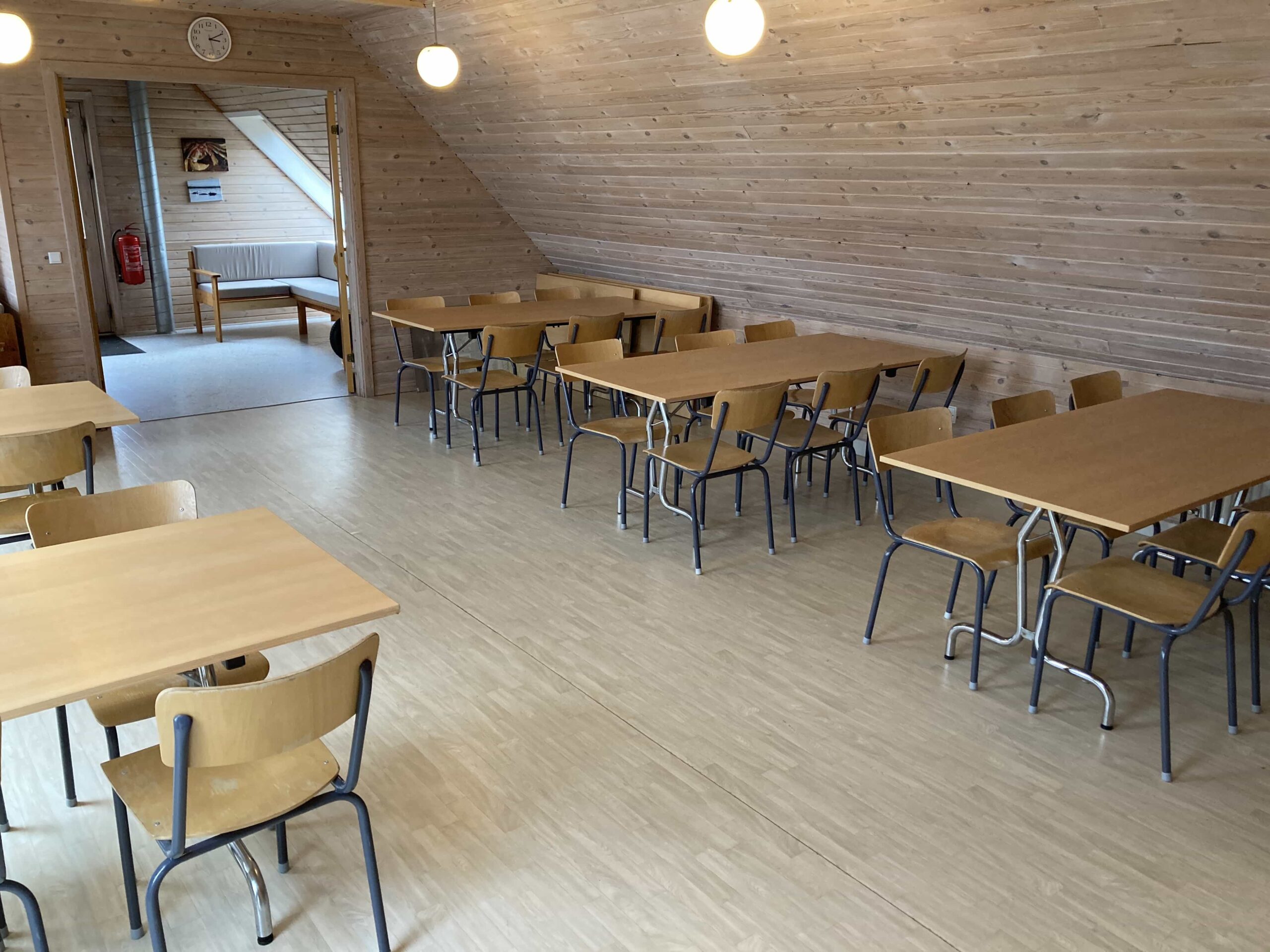 Book the meeting and class room