Enjoy your holiday or days off in completely unique surroundings – alone or in a group. These are camping cabins by the water. Our 11 luxury cabins are small fully furnished holiday homes. These are camping cabins with shower and toilet, underfloor heating and full kitchen. The camping cabins have a covered terrace with a set of table benches. All cabins have their own locked shed, in which you have the option of storing e.g. diving or fishing equipment.
We have five luxury cabins that can accommodate up to 6 people and six luxury cabins that can accommodate up to 8 people. So the possibilities are many and larger groups can be accommodated together and are very welcome.
All our camping cabins are in a pocket of their own, so there will be no through traffic. Each cabin has space for one parked car.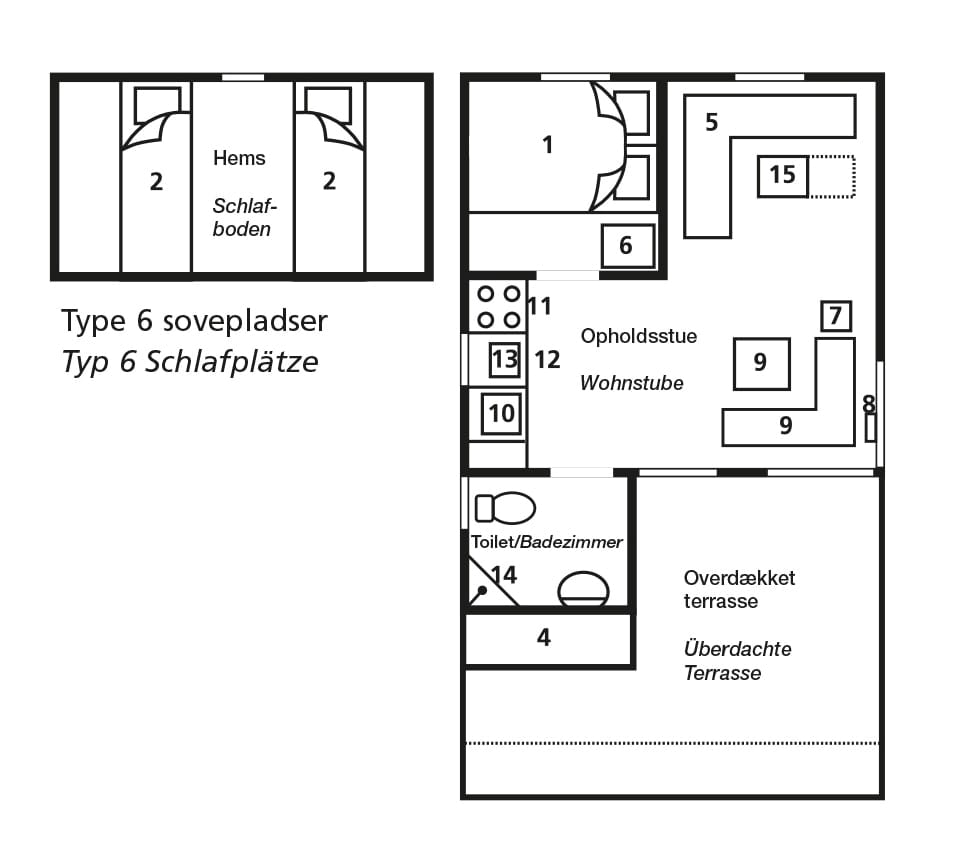 Luxury cabin with 6 beds and bathroom
Luxury cabin with 8 beds and bathroom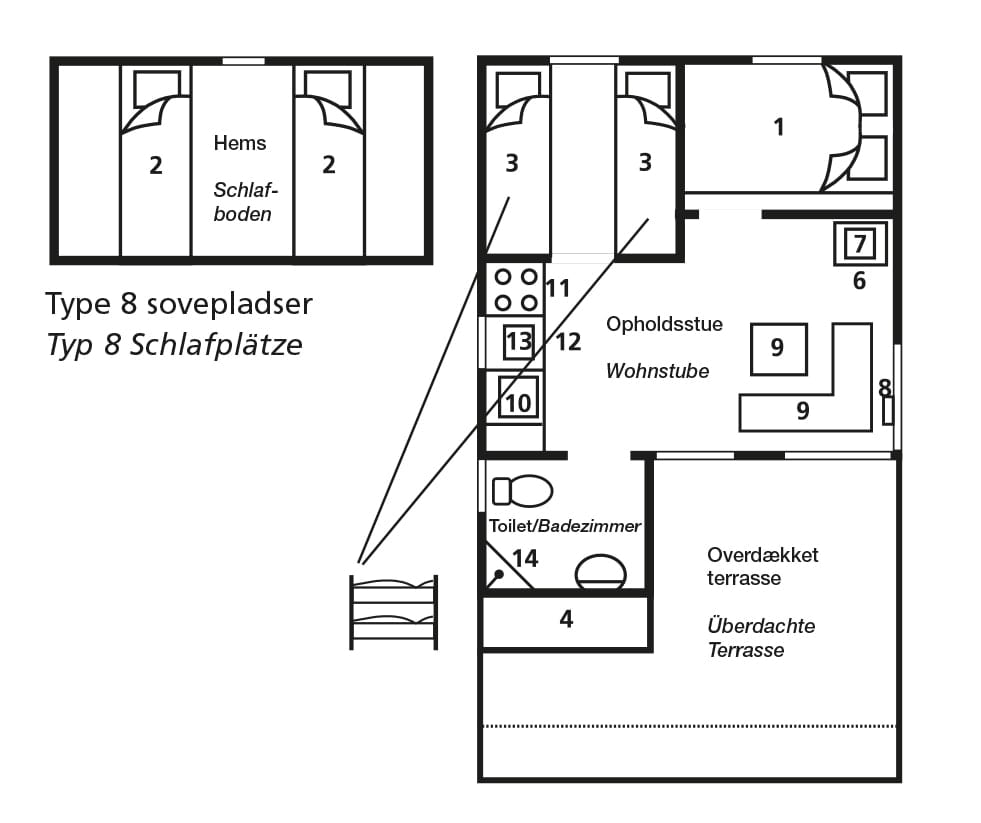 Take a tour inside one of our cabins in the video here and see the décor and facilities.